ELMARAD! - Rock For People 2020: Green Day, Fall Out Boy, The 1975, Sum41, Weezer, Skillet, ... Esemény
ELMARAD! - Rock For People 2020: Green Day, Fall Out Boy, The 1975, Sum41, Weezer, Skillet, ...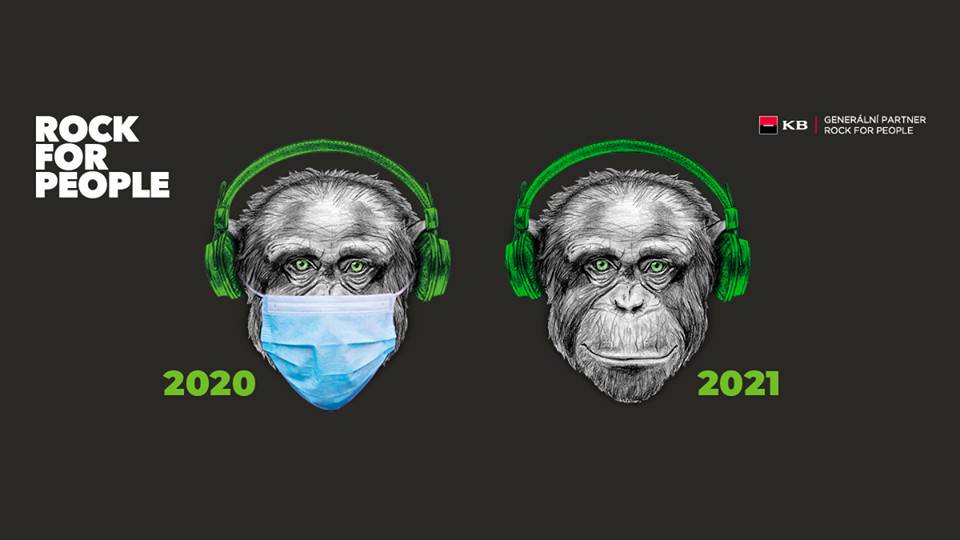 Sajnos a cseh föld egyik legkarakánabb fesztiválja, a Rock For People is benyomja 2020-ban a pillanatmegállító gombot, és kényszerpihenőre vonul. Alább a szervezők hivatalos, angol nyelvű közleménye:
We are all going through a difficult time now and facing challenges unprecedented in modern history. A few months ago, we would not have thought that within a few days we could lose the security we were used to, and admit there may still be situations that can turn our world upside down.

There is no easy way to say this, but sold-out Rock for People will not take place at the planned date this year. We believed for long enough that the pandemic might end soon and together we could celebrate its overcoming at the festival area. Unfortunately, the safety measures that are being applied do not permit us to hold a festival to the extent and quality we wish, and have planned for over a year.

We have been hosting Rock for People for 26 years and I can say with a clear conscience that this year's sold-out festival was about to become "legendary". The fans' interest has exceeded all the existing records and we have put an enormous amount of energy into its preparation, so we could start the next quarter of a century in style. I can assure you that we are already putting all of our energy into substituting this year's date in 2021 and to keep as much of the current program as possible.

We are negotiating date changes with the agents and management of the artists, and we are trying to maintain the existing line-up. Your tickets remain valid for the new date.

If you are able to do so, please keep your tickets for next year. Why should you do this? Rock for People is now in the final stages of preparation. You made us incredibly happy with the sales of the festival tickets and at the same time, it is a promise that we will not disappoint you. We wanted to return your trust and make this year's edition the best in the history of the festival. In order to fulfil this dream, most of the construction has already been ordered from abroad, and considerable deposits have been made. The same goes for artists. We paid 15% VAT on the entrance fee, paid rents, marketing, operating costs, and much more. The final form of the festival area is now ready. The entrance fee covers part of the costs of the festival; another part of the income is generated during the festival. If we were to start returning the admission fee to a greater extent, it would mean the end of the Rock for People festival, as Czech insurance companies do not offer so-called "cancellation insurance" or pandemic insurance. The insurance only covers cases such as vandalism, theft, weather whims, injuries, etc. Your support in the form of keeping your tickets and accommodation is therefore extremely important to us.
Kapcsolat
Rock For People 2020 időpont:
Festivalpark:
503 41 Hradec Králové ,
Csehország ,

Fall Out Boy

The 1975

Weezer

Sum 41

Skillet

Catfish And The Bottlemen

Machine Gun Kelly

Black Veil Brides

The Pretty Reckless

P.O.D.

Motionless In White

Dope D.O.D.

Neck Deep

Don Broco

Theory

Gaia Mesiah

Lenny

Bury Tomorrow

Man With A Mission

Crossfaith

The Amazons

Mayday Parade

De Staat

The Menzingers

Creeper

Pup

Dream State

The Scratch

Hot Milk

Skynd

Sophie And The Giants

John Wolfhooker

Horkýže Slíže

Wohnout

Vypsaná Fixa

...
Rock For People 2020 jegyárak:
bérlet: 100 €-tól

napijegyek 68 €-tól